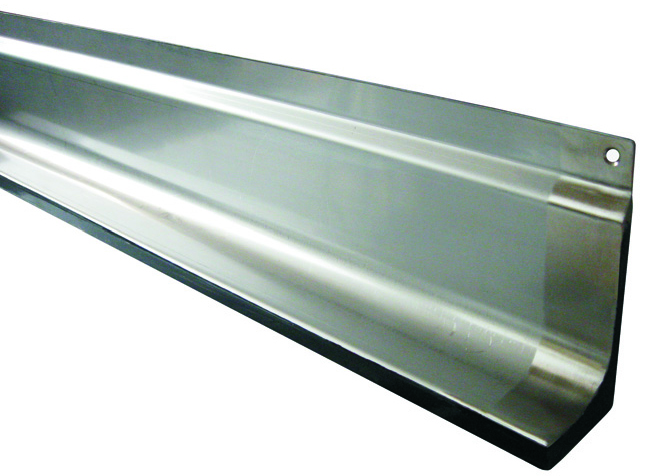 STAINLESS STEEL ROUNDS – Designed for reliability
Price: Send an inquiry.

Take advantage of a long-term solution to your problems with dilapidated soil edges, destroyed ceramics, water leakage, accumulation of dirt and bacteria. Wall finishes are a guarantee for a peaceful sleep. They provide complete waterproofing of the area between the wall and the floor, especially important for the food industry, kitchens, laundries.
INOX rounds of top quality:
complete sealing using SIKA permanently elastic sealant
high resistance to shocks and wear
high temperature resistance (from -30 ° C to + 70 ° C)
professional and clean installation, guaranteed even in the most sensitive premises (presence of food).
We perform complete installation or repair of worn-out and damaged ceramic, polyester, PVC and other rounds for you, and we perform a permanent solution for you. Especially suitable for food processing plants with frequent use of various vehicles (forklifts, cutter carts, etc.). To prevent damage to the walls and panels, we also custom-make stainless steel bumpers.

We offer long-term regular and extraordinary maintenance.